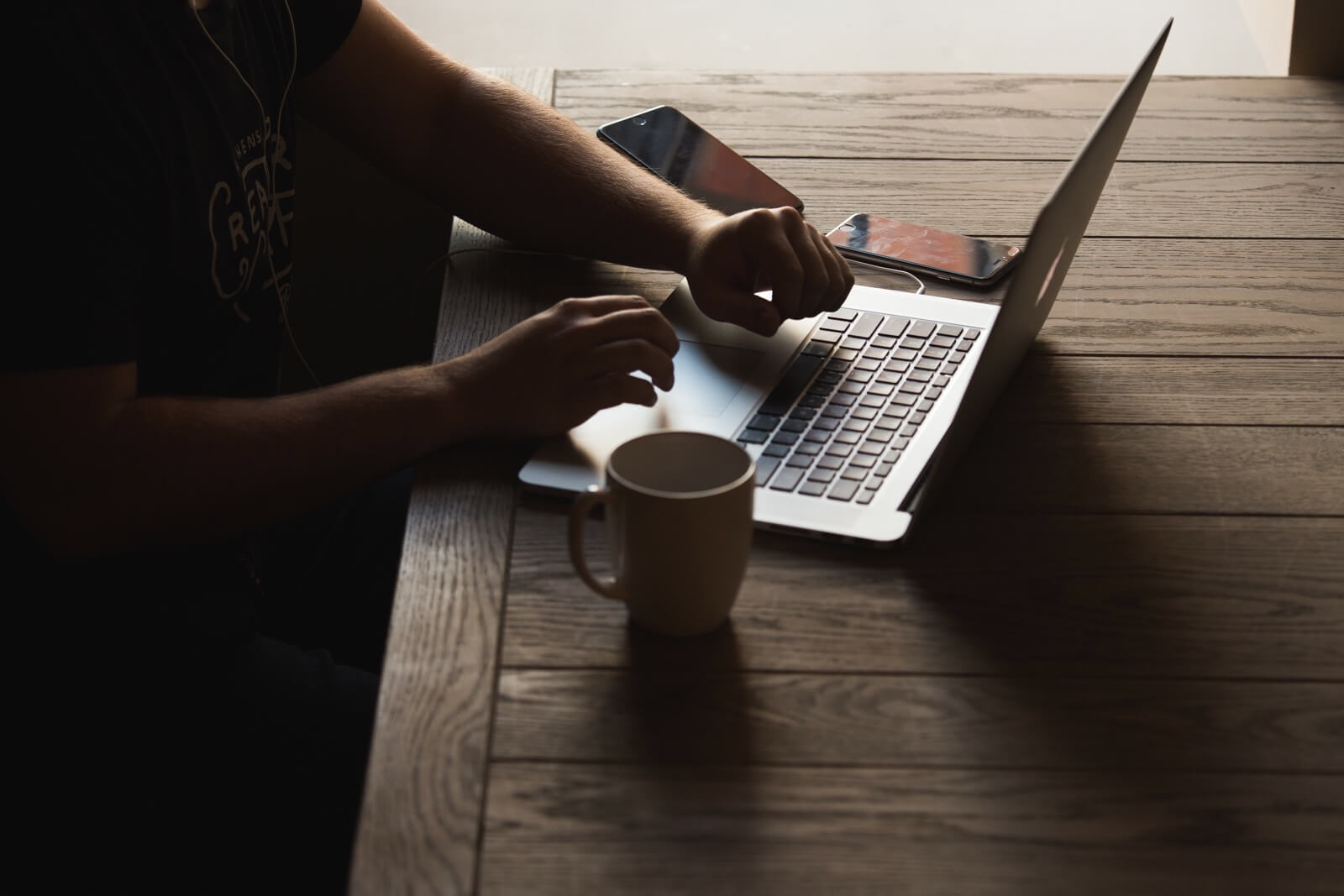 Developers Alliance / 2021
Get started on your Magento project with us. We'll do the heavy lifting.
Adobe Partner Company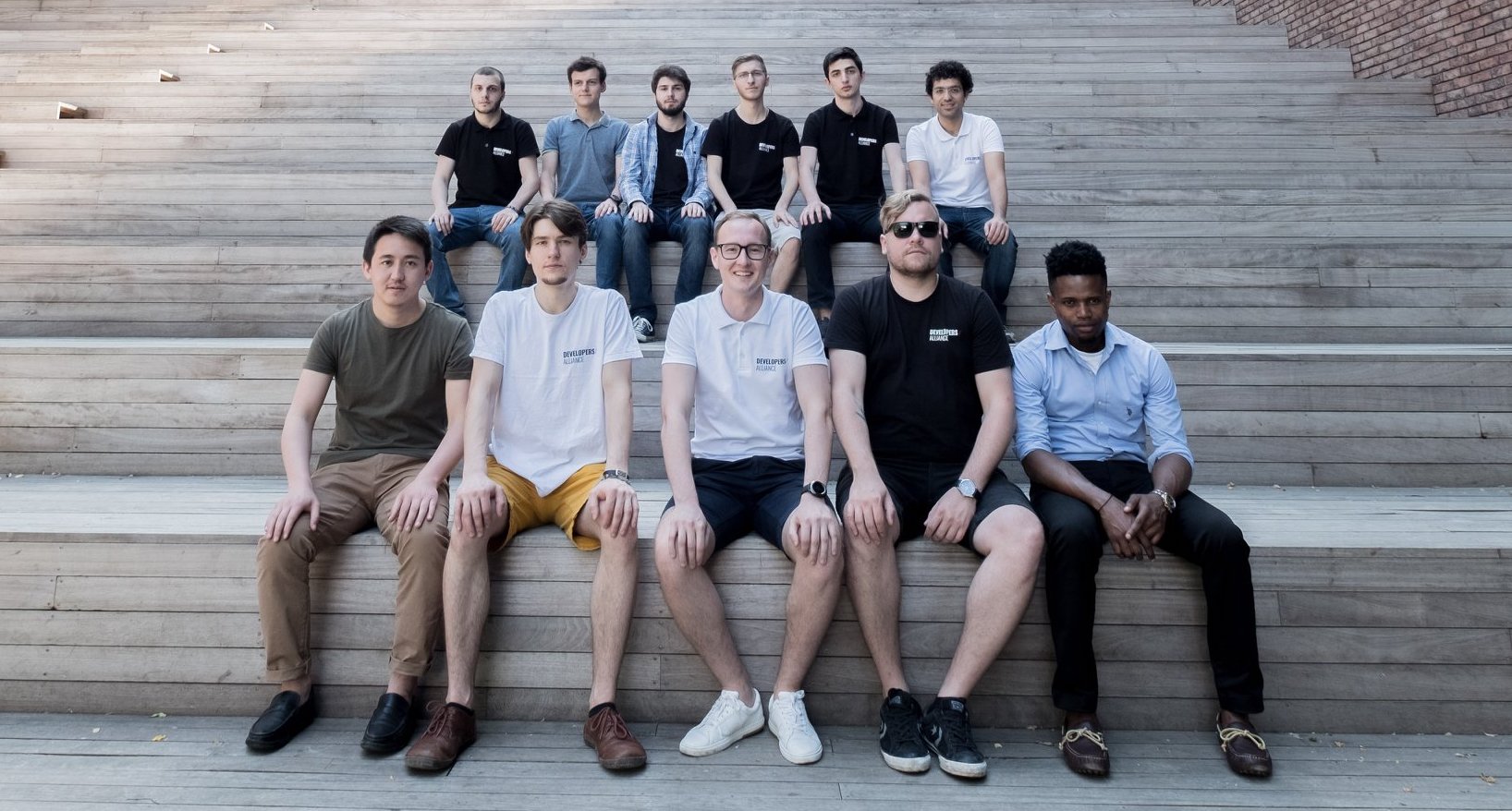 About Developers Alliance
Ethical labour - Positive impact - Social and Personal Development.

We are focused on Europe based white label Developer Training, Professional Remote Developers and Quality Assurance.

We keep our focus on development and we do it well.

We provide Magento 2 Developers
Certification
Magento certification is tough. Our company knows this first-hand. We've tried different approaches for years.
The end goal was always the same: to make sure our developers are the best Magento developers in the world.
We have trained our own developers, giving them the best possible tools and knowledge base in the latest Magento technology.

Communication
Every single one of our developers undergoes a rigorous communication training. We believe that communication is the key to success for us and our customers. Good communication improves the perceived quality of service and allows for faster problem solving.


Best Practices
In order to increase the rate of development as well as the quality of the final product, we put much effort in following the best practices of programming. Our approach is currently very simple: all of our developers use automated tools and code reviews before commiting the code. This helps us to save a lot of time and preventing a lot of unpleasant surprises.
check
Legal
Freelancers are not always in the clear when it comes to employment contracts. In most cases, it is not completely legal to hire a freelancer for full-time work in most jurisdictions. We take care of the proper paperwork and employment forms. We also make sure that they follow the Non-Disclosure Agreement and that it is enforced in developers jurisdiction.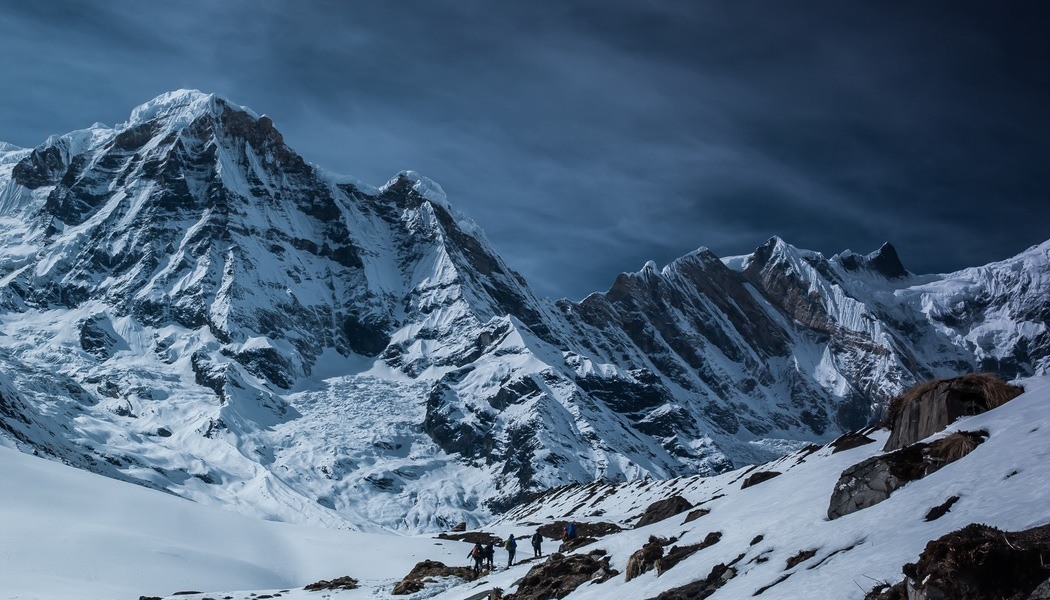 Ethical Labour
One of our core values at Developers Alliance is to respect the developer as a key contributor to the success of our business. Developers are not just assigned work but invited to contribute on our projects where they will be paid a fair compensation for their opinion and expertise. This goes hand in hand with the quality of work.
Company established in 2017

Although Magento has become an established platform, the gap between the demand and supply for skilled Magento developers is still wide. We understand that, as an agency or store owner, it's hard to find skilled resources. We are here to help you build reliable and strong connections with talented Magento developers.
Training program started in 2018
This program has grown beyond all of our expectations. More than 50 developers have passed through its doors. Now they are ready to tackle complex e-commerce challenges and most have acquired Magento certifications. Developers continue to work with the company, helping international brands and agencies.
Adobe partnership in 2020
We have been with Magento since its beginning and have grown with it. We love the vision and the community and we love that we can be part of it
Our developers have contributed to Magento core and as well to various features and functionalities of the software.
Future vision
Our growth as a company has been fueled by Magento 2 and we're still committed to supporting this platform and its community. This year we're accelerating our growth by making significant investments in additional technology and team members. We also see our future as a more technology agnostic agency, meaning we'll be continuing to invest in the technologies such as PWA, VueJs and React.
Quality
Often outsourcing can be associated with lack of accountability, poor code quality and lack of communication.

We think this is mainly caused by unhappy developers and lack of company culture. Thats why we provide our developers with opportunity for personal and professional growth to give you happy and capable talent who deliver.

Our business model is to train professional, responsible, Adobe Certified developers and we take their work seriously.
Time to Work
Magento onboarding is a tricky process, even for experienced developers. The many moving pieces make it hard to configure the platform for local development, staging, GDPR streamlined workflow and etc.

That's why Developers Alliance has created an automation system using Docker to streamline development environment, so developers can get up to speed quickly.

Onboarding of an employee usually takes 1 to 3 months. We can reduce it to 1 to 2 weeks.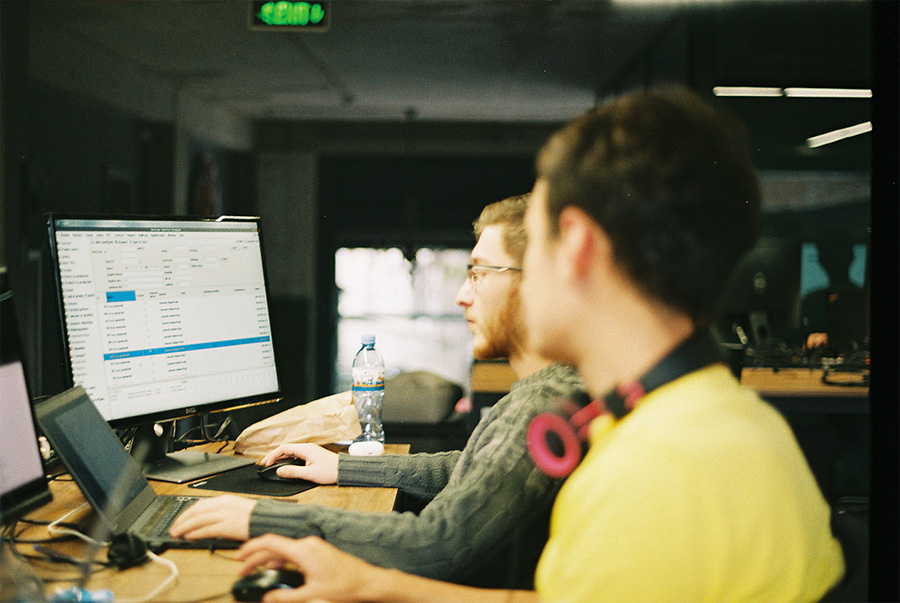 Find the right Magento Developer


Search our community of White Label Magento Developers that will best fit your project.

Outsource your development

We can handle all the technical details of a project, from initial design to deployment, migration and etc.

Scale Magento Support

We help you to support and expand your Magento development team. Just add or remove extra developers.
Code Audit
Designed by certified Magento developers, our audits are the keys to any e-commerce success. Bugs can be caused by anything from bad practices to coding errors, let us exterminate them for you before it's too late.

The audit includes a review of the code quality and all extensions and modules active on your store. The results of the audit will help you identify possible bugs and security risks.

Quality Assurance is essential to create a great Magento website and a good QA process can help to find potential bugs early in the development process.

Modules, themes, template overrides, etc. These components have to work correctly with each other.

The QA team will make sure that the code is properly reviewed by multiple people before it is checked into the repository.

Test Environment Setup and Maintenance
Automated Testing Framework Development
Usability Testing and Critique

Code Review and Documentation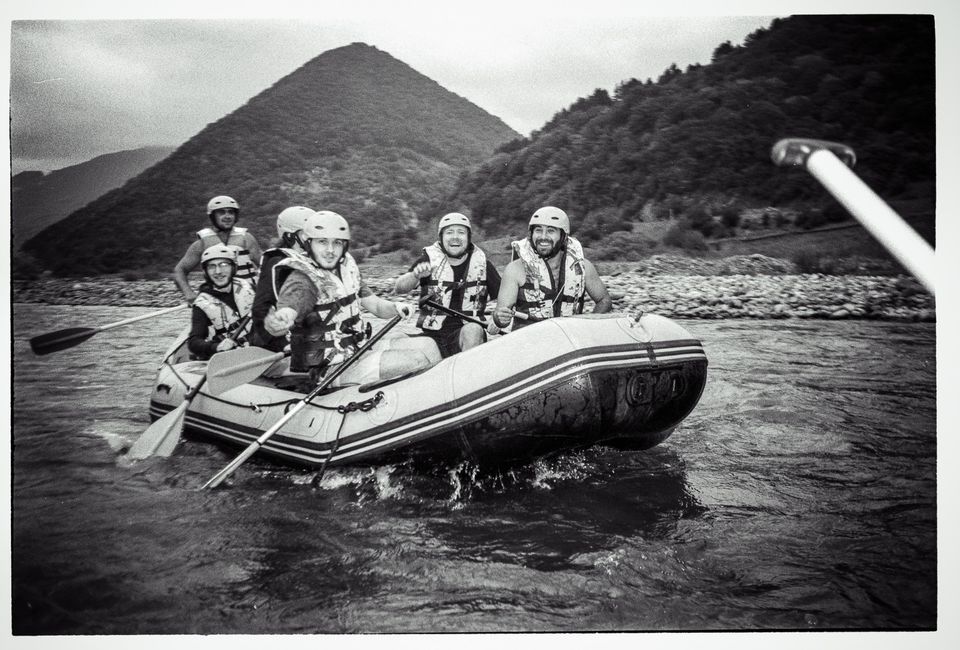 We have a new partnership offer for Magento Agencies and Magento Store owners who are looking for professionally trained Magento Developers.

Perhaps you have already wondered how you can cut costs and scale your business?
If so, let us introduce you to the most effective way of optimizing your development processes - Professional Remote Developer.
Send us your request today to start working.
Our developers are white-label so you will not see any logos on their social accounts, work samples or website.
Contact Us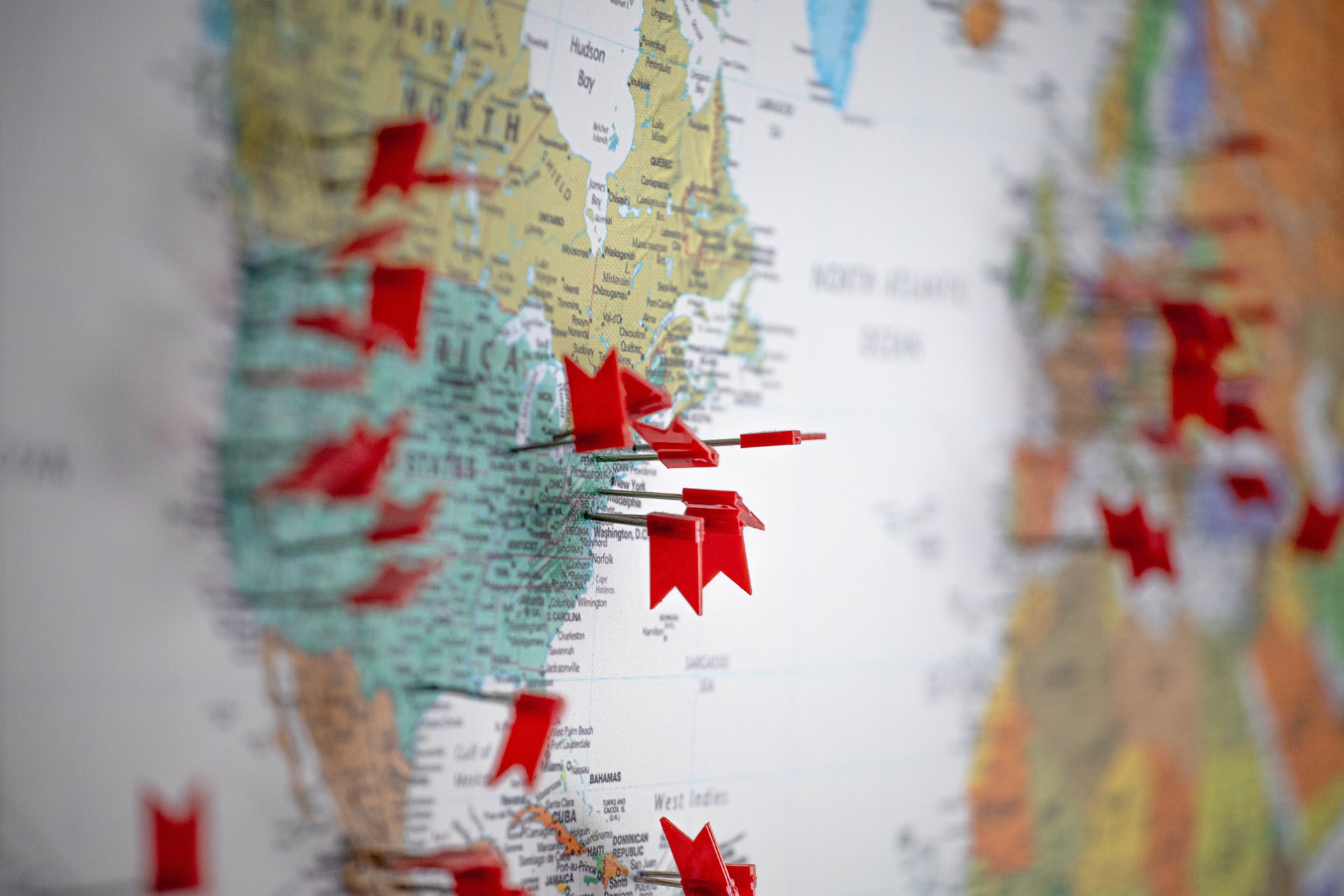 Our Clients
The majority of our clients are e-commerce agencies or companies with international initiatives.

The list of our partners shows that Magento is not only our technology of choice, but also that we are serious about working with like-minded companies that share our vision of the remote development.

We work with companies based in countries like the United States, Germany, United Kingdom, Estonia, Netherlands and more.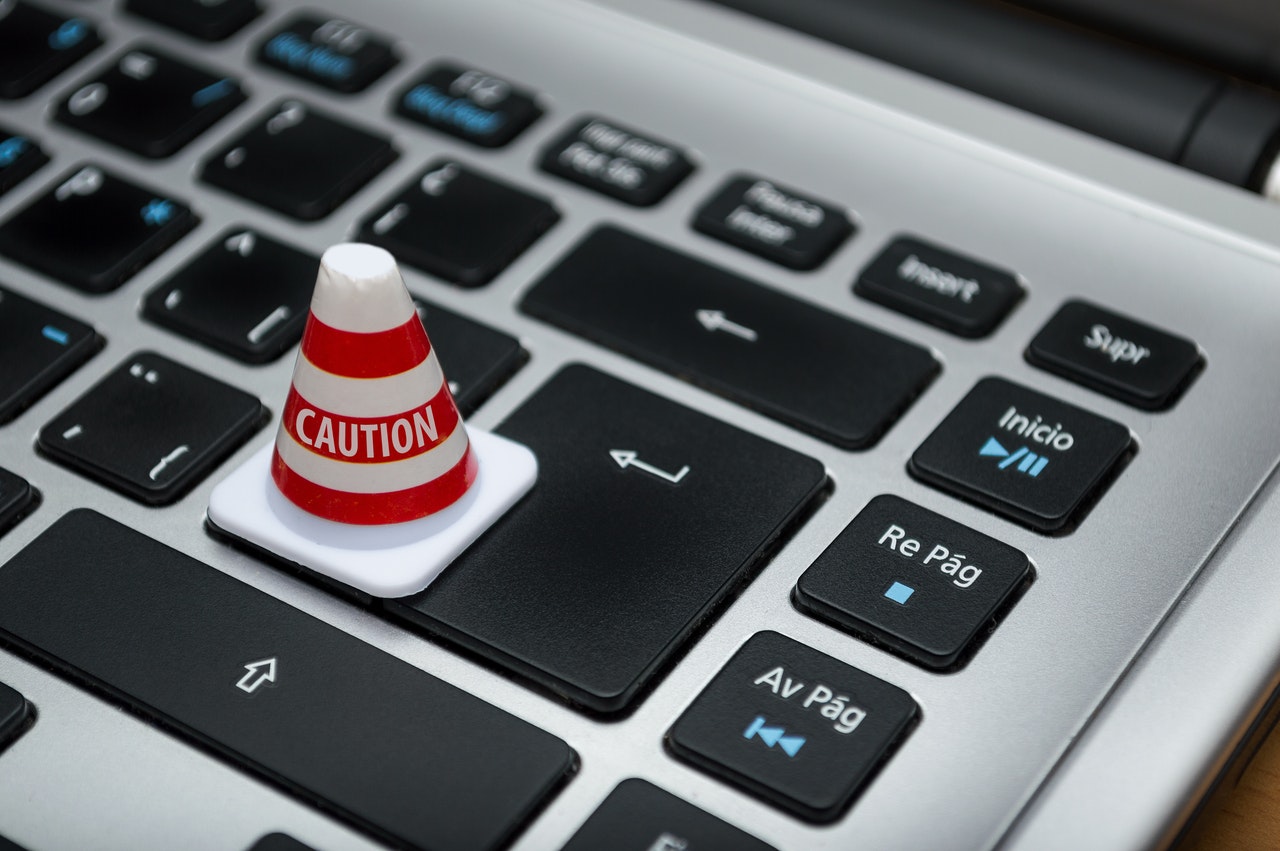 Our Magento development services are GDPR compatible. We take an exceptional care of personal data by using GDPR compliant processes during the development.
Remote Work
Remote work is a growing trend, for workers and companies. Remote work can improve efficiency, help with talent acquisition, and reduce the carbon footprint of an organization. It also opens up a bigger talent pool, offering opportunities for qualified professionals to work from anywhere in the world.

We created Developers Alliance to provide you with best developers, experts in Magento, who are also experts at working distantly.
Some of our developers prefer to work from the office. We provide such opportunity in our spacious HQ in the center of Tbilisi.
We provide tools and workshops for our team so they can become the best remote developers.


Our company has developed a security framework that we use for remote work.


International employment laws
While freelancing may be a growing trend as more and more people switching to remote work, it is not without its inherent risks. Let's face it: legal situations can be complicated.

When it comes to finding remote talent, many companies do not fully understand the legal challenges they could face. The first potential legal risk that many companies aren't aware of is how to classify their freelancers. Are they independent contractors or are they employees? If you misclassify your freelancers as contractors when they are actually employees, this can bring up serious legal problems for your company and outsourced developers.

We can take care of such risks as correct taxation, tax residences, social security, indemnity insurance and employment laws so that our clients can fully focus on development of their business and does not have to worry about any international legal employment issues.


Technologies We use
Our growth as a company has been fueled by Magento 2 and we're still committed to supporting this platform and its community.

But we see our future as a more technology agnostic agency, meaning we'll be continuing to invest in the technologies such as Laravel, PWA, VueJs and React.

This year we succesfully finished our first React application for UK market and launched VueStorefront store that uses VueJs.

We will keep diversifying technologies so we can stay ahead of the curve and be able to offer our clients solutions for all their needs and wants.

Accessibility
In recent years, there has been a growing trend of businesses creating disability-friendly e-commerce shops and websites. This is in response to the needs of a population that is often overlooked. By creating websites that are accessible to those with visual and hearing challenges, these businesses are able to tap into a previously untapped market.

There are a number of different ways that your shop can become more accessible. Contact us to find out more.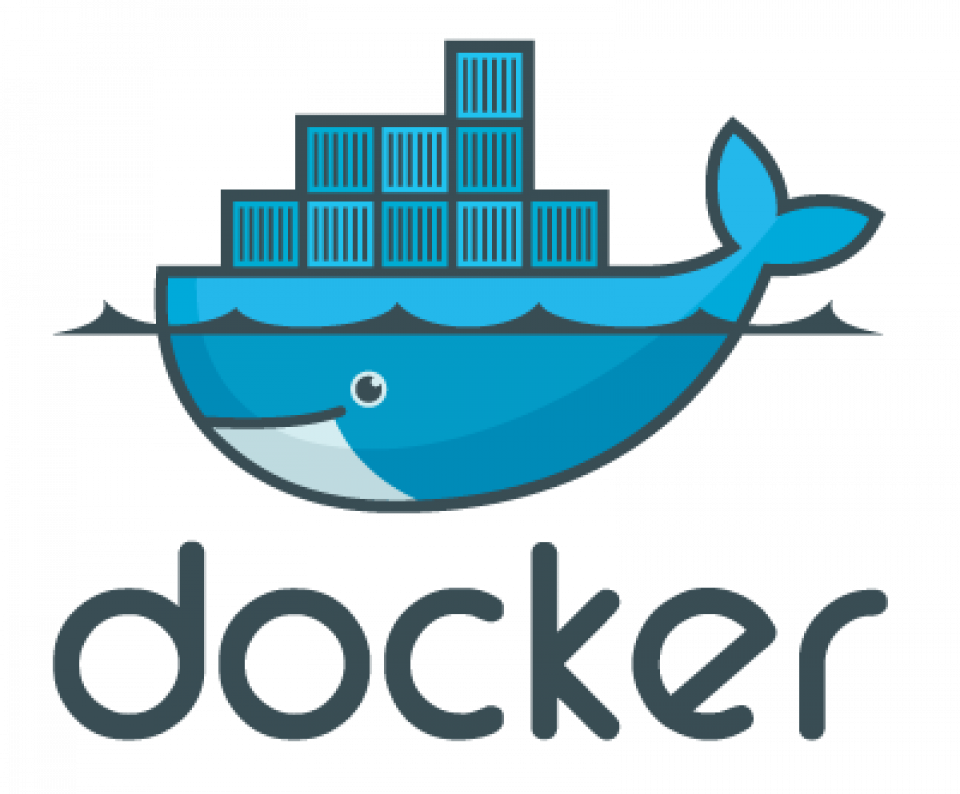 Automatization and Virtualization
All of our developers use automated tools and code reviews before commiting the code. This helps us to save a lot of time and preventing a lot of unpleasant surprises.

Our developers are familiar with Docker, AWS, Deployment Pipelines and etc.
A little more than three years ago, in February 2018, I was looking for a partner in the development of erply.ee ERP integration for Magento 2. Communication went smoothly, tasks were performed on time and I received regular updates about what they worked on, how things were going and what was next. We have made changes to our specifications several times and they have always been ready to implement them.
We outsource developers globally and The Developers Alliance team always delivers high-quality work and has never let us down. We're very happy with them and I can recommend their services










Our old store had some technical issues with its Magento 1 application and we had to migrate to Magento 2 platform. We wanted someone to help us with the migration and I found Developers Alliance. From the first day of cooperation it had been a pleasure to work with James and Nika. The whole team of Developers Alliance had been available to help us with all type of questions related with the project.


Michael H.
Berlin, Germany
I have been a musician, producer, programmer with a few clients for over six years. I have been with DA from almost the beginning. They have great skills and do everything from start to finish including annoying Wordpress updates. Over the years they have worked on my sites and I have been delighted by their work.





I have worked with Oskar and his team for years. He has always delivered on time, close on budget, with great code. On more than one occasion, the team has gone above and beyond, often putting in some extra hours so that we can meet critical business milestones.


The developers are very competent. They keep their assigned tasks on time and if there is a problem they will find a solution. We have been working with them for almost three years now and we strongly recommend Developers Alliance to any company who looks for a quality Magento developers.
I had a dedicated developer for more than a year to help me with some tasks. I was looking for someone to help me with Magento 2 migration.
Thank you DevAll, You guys rock! Our retrospective in Red Hook was awesome.




I've worked with DevsAlliance on and off for 4+ years. When we're doing the initial development work we use them as our outsourcing agency. When we're short on time and/or strapped for resources we'll go to them for help with a specific piece of work.


It was a difficult decision to switch from a platform I've used for several years. Laravel was great, but after a little research with Magento 2 I decided to give it a try. From a developer's standpoint, it has been easy to get up and running with Magento 2. The learning curve for me was short and the support available from the colleagues is outstanding. Big thanks to Alex for mentoring me.



I had no clue how Magento worked, and I didn't know how to write and deploy code. I was able to learn everything and now, three years later I'm a certified Magento developer.
The atmosphere at this company is not like any other place that I've worked at before.







The Developers Alliance has given me an opportunity to expand my skill set. I don't know any other company in Georgia that does what Developers Alliance does. The training they provide is valuable and applicable because they also hire me to do the development work after the training. It is so valuable because I get mentorship from experienced developers not just someone talking through a how to guide.
I think DA is a great place for any person who is looking to get into web development because it is a quite relaxed environment for learning new stuff and you learn so much from experienced professionals who have been in the web development for many years.







E: hello@developers-alliance.com
P: +44 20 3481 5526
Give us a call or drop by anytime, we endeavour to answer all enquiries within 24 hours on business days.